Maintenance
KatSupreme's orthopedic tilted cat food bowls are made for your cat's health.
It's easy to keep the raised cat feeder bowl clean, fresh, and ready for mealtime.
Simply turn the bowls counterclockwise and lift them out of the base, then pop them into the dishwasher or wash them by hand. We don't recommend placing the base in the dishwasher, but any messes are easy to rinse or scrub in the sink.
Easy to Clean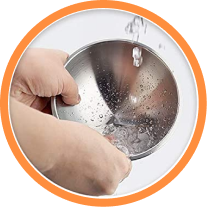 No more plastic bowls that can't handle the dishwasher! The stainless steel bowls are easy to clean with a twist, a tug, and a little time in the dishwasher.
Made From Hygienic Materials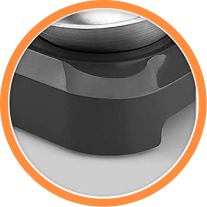 Most veterinarians recommend stainless steel food and water bowls. The bowl is made from food-grade stainless steel, so you'll see less bacterial buildup, no more water bowl slime, and less chin acne.
Non-Slip for Less Mess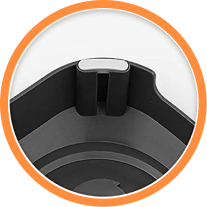 Have a messy eater? We have good news for you. The feeder base features rubber non-stick grips that prevent it from skidding or toppling as your cat eats. Less mess, less waste.