Best Pet Insurance Companies for Cats
This page contains affiliate links. We may earn money or products from the companies mentioned in this post through our independently chosen links, which earn us a commission. Learn More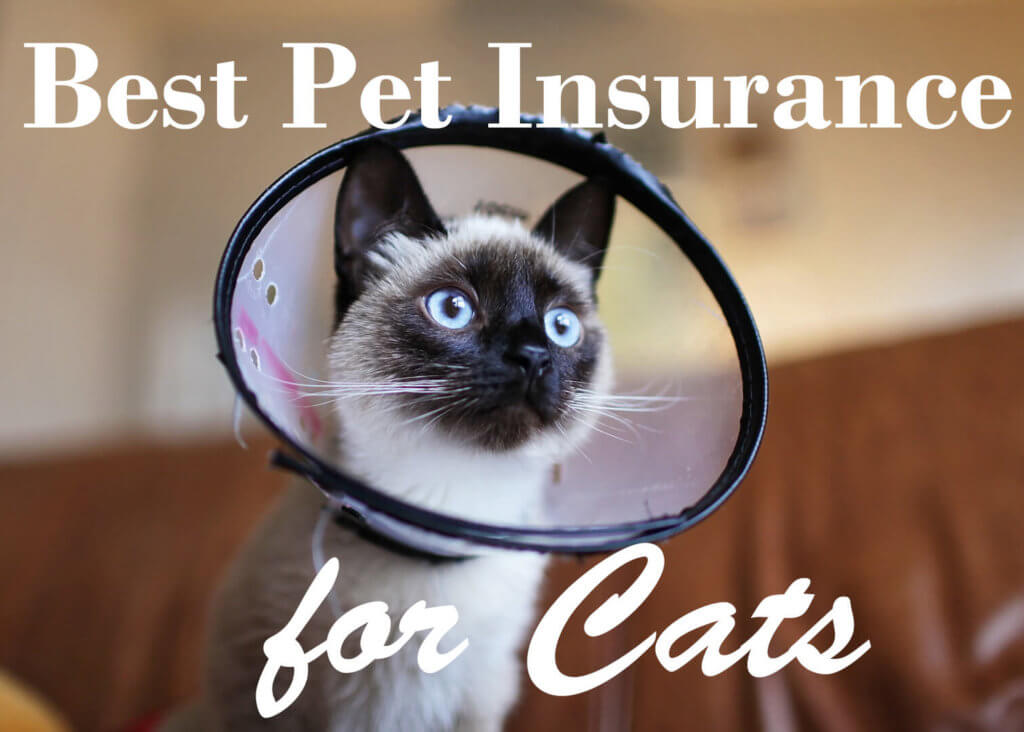 Owning a pet is can be expensive, especially if  your pet gets sick or injured and needs to see a veterinarian. Pet insurance can help cover some of these costs, but you will need to know what is and is not covered before you choose a pet insurance plan.
The Best Pet Insurance Companies for Cats
Comparison Chart
IMAGE
PRODUCT

Annual deductible range of $100, $250, $500 or $750
Fast claims service
Includes coverage for alternative treatments

VIEW LATEST PRICE →

Annual deductibles are $100, $200, $300, up to $1,000
Flexible policy
Good customer service

VIEW LATEST PRICE →

Annual deductibles are $100, $250 or $500
Preventative care options
Preventive care options for an additional fee

VIEW LATEST PRICE →

wellness packages that cover routine care and treatments
Annual benefit limit of just $5,000

VIEW LATEST PRICE →

25% Discount on all of your dog or cat's veterinary bills
Monthly premiums for cats is around $ 7.95
No waiting period

VIEW LATEST PRICE →
What is Pet Insurance?
Pet insurance helps cover the cost of veterinary treatment if your pet becomes ill or gets injured. Some pet insurance providers may pay if your pet dies, is lost or stolen or causes damage to a third party's property. Most policies have limits on what they will pay out each year and for each condition. If your vet bills are more than the policy limit, you will be responsible for the difference.
Top 5 Best Pet Insurance for Cats
Healthy Paws Pet Insurance

Healthy Paws Pet Insurance has an excellent customer satisfaction rate and are the best rated in terms of reviews. Healthy Paws has no limit to how much its plan will pay out each year, and it typically has a 15-day waiting period for injury and illness coverage. It has comprehensive illness and accident coverage and unlimited benefits with no caps on the claims, all included in their standard plan.
Healthy Paws offers an annual deductible range of $100, $250, $500 or $750.  You can choose the level of your deductible, which helps control your premium costs.
Healthy Paws is known for its fast claims service. Claims can be filed online or through its mobile app and are usually processed within three to five days.
It is one of the only insurers that includes coverage for alternative treatments such as acupuncture, hydrotherapy, physical therapy, and chiropractic services.
The monthly premiums for dogs is about $32.83 and for cats is $17.19
---
Embrace Pet Insurance

Embrace Pet Insurance policies offer a standard plan that will cover most illness and accidents. Embrace also covers alternative treatments, behavioral therapy, and prosthetic limbs. Coverage for wellness plans and prescription drugs are available at an additional cost.  It also includes spaying and neutering as well as dental cleanings up to $650.
There is a benefit limit of up to $15,000 which is not unlimited like other plans.
Embrace does offers a range of annual deductible options at $100, $200, $300, up to $1,000 which gives you more flexibility in choosing a policy that fits your budget needs.  You can also save money with Embrace's Healthy Pet Deductible program, which decreases your deductible by $50 every year that you don't file a claim.
The monthly premiums for dogs is about $13.04 and for cats is $8.98.
---
Pet Premium Pet Insurance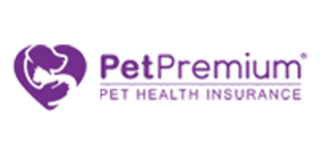 Pet Premium has insurance has two main plans for your pet insurance needs as well as a great preventative care option with three different packages.
The Accidents Only Coverage Plan reimburses 70%, 80% or 90% with an annual limit: from $2,500 to unlimited. The annual deductibles are $100, $250 or $500. This plan covers ongoing conditions, accidents, alternative therapies, and preventive care options for an additional fee.
The Total Coverage Plan has a reimbursement percentage of 70%, 80% or 90% and an annual limit from $2,500 to unlimited. The annual deductibles are $100, $250 or $500.
Pet Premium has a great preventative care option with three different packages. In my research, I haven't found any other provider with this comprehensive of a preventive plan.
The monthly Premiums run about :
Basic Plan  – $9.95 per month
Standard Plan – $14.95 per month
Prime Plan – $24.95 per month
---
Pets Best Pet Insurance

Pets Best Pet Insurance has been offering pet insurance for cats and dogs since 2005. It offers two tiers of wellness packages that cover routine care and treatments.  Its two tier plans, Elite and Plus, include coverage for exam fees, chiropractic treatment, rehab therapies, and acupuncture.  There is also no hereditary or congenital condition limitations.
It only offers unlimited benefits on its top tier Elite plan. The other two plans have an annual benefit limit of just $5,000.
Pets Best Insurance has no lifetime limits and won't increase your premium based on the number or types of claims you make during the year.  Reimbursement usually takes about a week and expenses are paid on the actual invoice amount.
The monthly premiums for dogs is about $30.02 and for cats is $16.52.
---
Pet Assure

Pet Assure offers an across-the-board 25% discount on all of your dog or cat's veterinary bills at participating veterinarians. It can be used alone or in addition to your pet's insurance. In case of an emergency or an unexpected illness, you will most likely end up paying a lot more out-of-pocket with Pet Assure.
Pet Assure is an great option to consider if you can not afford pet insurance. It may also be a good supplement if your pet insurance has a lot of exclusions.
There is no waiting period for Pet Assure and there are no exclusions, meaning all pets are covered no matter their age, health or breed. Pet Assure is cheaper than pet insurance but should be used as supplemental, like if your dog or cat has a preexisting condition, then insurance may not cover the treatment.
The monthly premiums for dogs is around $9.95 and for cats $ 7.95.
Types of Pet Insurance
Lifetime
Lifetime insurance is the most comprehensive pet insurance on the market and pays out for ongoing issues your pet may have throughout his lifetime. There are two main types of lifetime insurance policies: per condition per year cover, and annual lifetime.
Per condition per year has a maximum limit for specific conditions that your pet may have, which reset every year. Anything over the limit you would have to pay for. Per condition per year and annual pet insurance policies cover ongoing illnesses every year unless you cancel your policy.
Non-lifetime
Non-lifetime insurance is less comprehensive and excludes certain conditions after you hit your claims limit. There are two main types of non-lifetime insurance: per condition cover, and time-limit per condition cover.
Per condition pet insurance cover pays a limited amount for each condition and, once the limit has been reached, the condition is excluded from future payouts. Time-limit per condition pet insurance cover has both a per condition limit and time limit, typically of 12 months, before the condition is excluded. With a time limit policy, even if your limit for a particular condition is not reached, the condition would eventually be excluded after 12 months.
Accident only
Accident-only pet insurance provides a fixed sum of money for each accidental injury to help pay for your pet's treatment. It is the least expensive type of pet insurance, but excludes coverage for illnesses entirely.
How it Works
Pet insurance is like property insurance but not like human health insurance. Basically you choose the veterinarian and make payment when services for your pet are rendered. To get reimbursed by your pet insurer, you must file a claim afterwards.
The pet insurer will evaluate your claim and, if approved, either direct deposit you the reimbursement funds or send a check in the mail. This process usually takes two to three business days, though it can take longer than a week for more complicated claims. Your reimbursement depends on how your plan is structured, and the main parts are:
Annual max – The maximum amount your insurer will pay in medical bills each year. Any charges incurred above the max you will need to pay out of pocket.
Deductible – The money you have to pay towards a bill before the insurer pays. This amount can range from $0 to $1,000.
Reimbursement level – After the deductible is paid, the percentage of the bill that will be reimbursed by the insurer. Usually 50% to 100%.
Most pet insurance companies have a waiting period between when you buy your policy and when illness coverage begins. For accident coverage, the waiting period is usually a few days. Insurers will require your pet to get a check-up before your coverage begins, in order to determine is there are any pre-existing conditions.
What Does it Cover?
Pet insurance plans vary from company to company, and policies within the same insurance company differ.  Some insurance plans cover accidents to your pet, but not illnesses.
Some plans cover treatment for cancer while others do not. It can be confusing so you will need to do some research and determine what your needs are. You can choose a pet insurance to cover almost anything, as long as there are no preexisting conditions present.
It is recommended you get pet insurance when your pet is very young, that way pre-existing conditions should not be an issue. Items that pet insurance does cover are:
Hereditary conditions – A hereditary condition is one that is linked to genetics . This means it was passed down from your cat's parents. Hereditary conditions could include diabetes, cherry eye and hip dysplasia.
Congenital conditions – A congenital condition is not linked to genetics. It is related to things that happened while your pet was still developing. Congenital conditions could include heart defects, cleft palate, and defects in other organs or limbs.
Treatment for behavioral problems – This coverage can help with the costs of veterinary visits for behaviors that may be related to anxiety or compulsive behavior, like excessive licking, fur pulling, and destruction of the home.
Illness – With illness coverage, you'll be reimbursed for the costs of major and minor illnesses, such as cancer, arthritis, allergies, hypothyroidism, digestive problems, and UTIs.
Accidents – Accident coverage will take care of costs for injuries and emergencies related to accidents, like torn ligaments, bite wounds, cuts, broken bones, lodged foreign objects, and toxic ingestion.
What is not covered in your pet insurance policy?
Pre-existing conditions – Anything that occurred prior to you getting covered or happened during the waiting period, is considered pre-existing.
Exam fees and routine care – Some pet insurance policies will include exam fees, but it's usually left off the policy unless you get a wellness add-on.
End of life care – Everything from euthanasia to cremation may not be covered. Check with your pet insurance policy to know what to expect when the sad time comes that you have to deal with end-of-life arrangements.
---
Is it Worth it?
Pet insurance protects you from large and unexpected veterinary bills. Depending on the insurance plan you choose, reimbursement amounts can be anywhere from 70 to 90 percent of the total claim.
However, premiums usually increase every year because as your pet ages, the chances of him getting ill increases and veterinary costs get more expensive. With the right policy, you and your pet should be protected from a catastrophic occurrence and financial hardship.
Conclusion
When something bad happens to your fur baby, pet insurance maybe worth all those premiums you paid for. Always read the fine print to determine what the pet insurance policy covers or does not. Some pet owners believe they are better off putting the monthly premium into a pet account to pay for veterinary bills. Otherwise, pet insurance may be the best choice for you depending on your situation and your pet.