The 8 Best Cat Foods For Kittens
This page contains affiliate links. We may earn money or products from the companies mentioned in this post through our independently chosen links, which earn us a commission. Learn More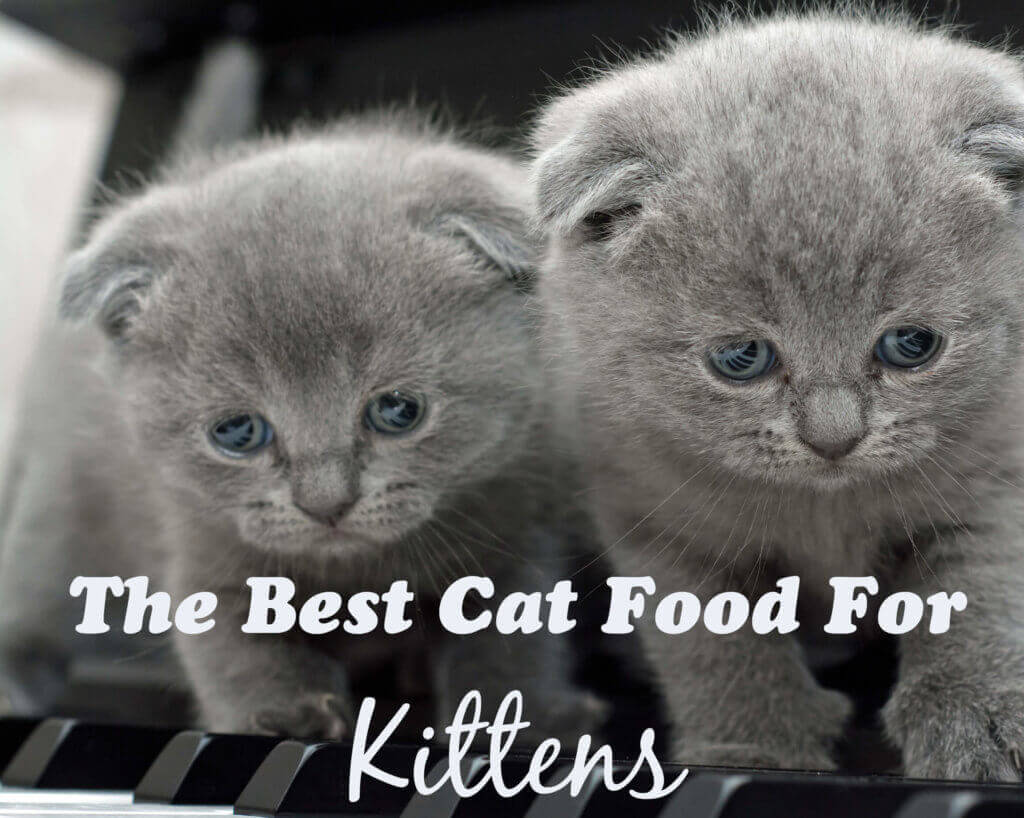 The best cat food for kittens is something that you want to choose wisely, for the benefit of our little furry friends nutritional best interest.
The first year is the most important for a kitten because major development is underway in those fifty-two weeks.
During that first year, a kitten develops from infancy to the equivalent of childhood and then on to young adulthood.
The Best Cat Food For Kittens Comparison Chart
IMAGE
PRODUCT

The meat and produce are sourced from US suppliers
Grain free recipes
Plans for every budget

Get 25% Off →

best food for 4-6 week old kitten

Formulated for young kittens
Kittens take to it quick
Great for immunity

VIEW LATEST PRICE →

Protein is the 1st ingredient
Helps with gas
Recommended by Vet's

VIEW LATEST PRICE →

best wet budget kitten food

Contains necessary supplements
Lightweight
Inexpensive for quality

VIEW LATEST PRICE →

best dry budget kitten food

Veterinarian recommended
Price is right
Real chicken is #1 ingredient

VIEW LATEST PRICE →

Best for diarrhea and loose stools

Kibble is small in size
Protects teeth
Helps with digestion

VIEW LATEST PRICE →

Best food for 6-8 month old kitten

No by products
All natural ingredients
High quality protein

VIEW LATEST PRICE →

Best kitten food for sensitive stomach

Helps maintain weight
High quality ingredients
Noticeable improvements in cats coats

VIEW LATEST PRICE →
The best food is needed to build good muscles, strong bones, a well-developed nervous system, and provide the energy needed during that first year. Read on for some tips to help you care for your kitten and get her started on the right food.
Wet Vs. Dry Food
Kittens should be fed both wet and dry kitten food, until they are at least eight months old. Young kittens have very small teeth and can not chew dry food well. Without some kind of canned or wet food, kittens won't get enough nutrition to grow properly.
If you are feeding your kitten both dry and wet foods, then twice a day wet feedings are sufficient. If your kitten is only eating wet food, she should be fed four times daily.
Since wet food provides more protein per pound than dry cat food, wet food is not only a better nutritional choice, but is actually less expensive in the long run.
However, it is acceptable to feed only dry food during your kittens first few months if it is softened with water.
By the time your kitten is seven months old, her permanent teeth should grow in and can handle dry food. One of the advantages of feeding dry food, apart from the convenience, is that dry food can help decrease the rate of tartar accumulation on the teeth.
Cat Food Vs. Kitten Food