Best Gifts For Cat Owners: 10 Purrfect Ideas For Cats
This page contains affiliate links. We may earn money or products from the companies mentioned in this post through our independently chosen links, which earn us a commission. Learn More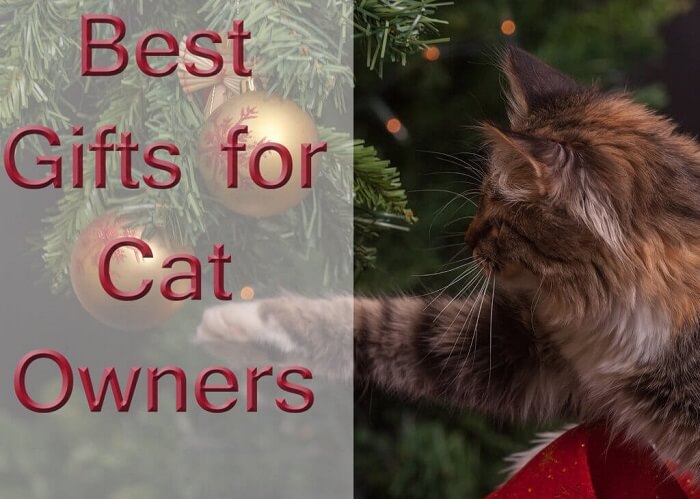 Are you looking for that perfect holiday gift for a cat lover, or maybe you are considering spoiling your own cat this season? Then look no further! Below find the best gifts for cat owners and cats alike!
Gifts For Cat Owners
#1

Pet Grooming Glove Set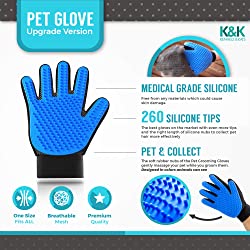 These flexible slip-on grooming gloves allow you to brush away dirt, grime, dander and loose hair from your cat. They are made from soft and flexible material that will not harm to your sweet pet. After grooming the shedding hair, it sticks to the glove, making it easy to peel off and throw away. These are free from any materials which could cause skin damage to your pets and one size fits all (adjustable wrist strap for a comfortable fit for all ages and sexes).
---
#2

Mess Proof Dish Stand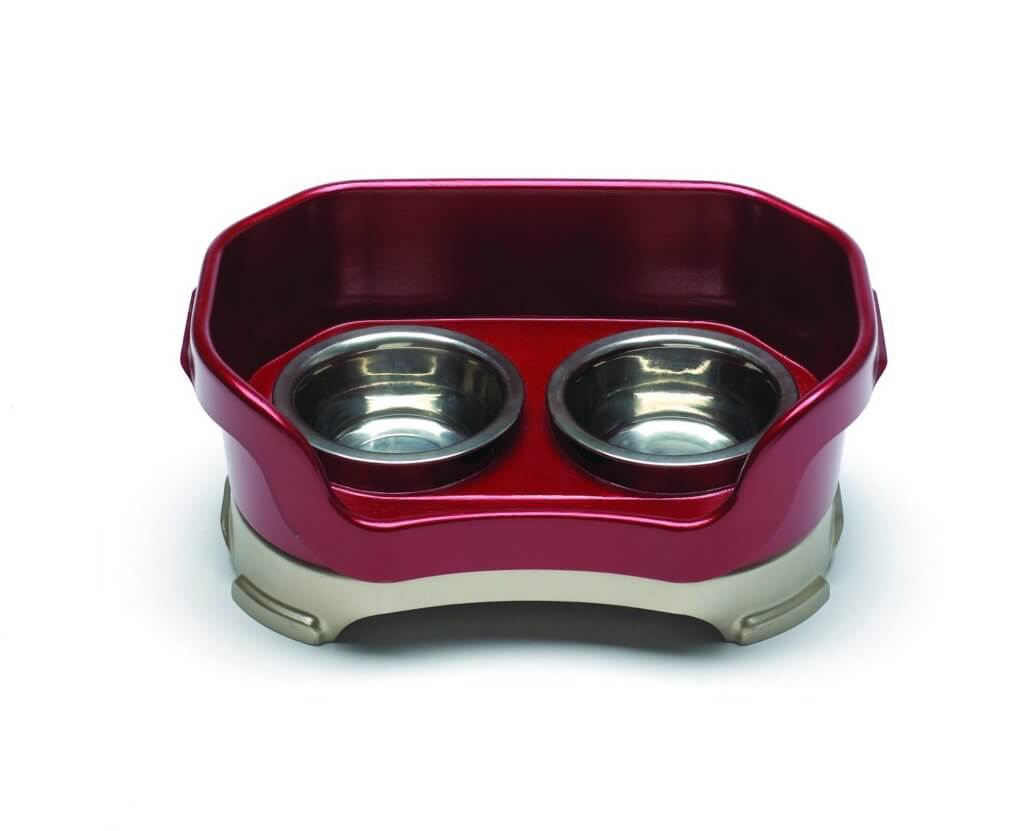 If your cat is a messy eater or other members of the household tend to trip over the cat dish this is a great idea for feeding time! The Neater Feeder Deluxe Cat dish is not only mess proof but kick proof as well. Accidents may happen but they don't have to ruin your floor! Your cats food stays on top and water drains below. The elevated feeding position of this feeder is good for your kitty's digestion and joints.
---
#3

Petcube Bites Pet Camera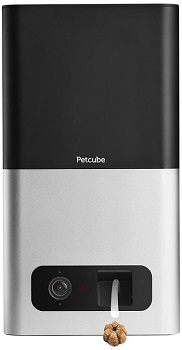 How would you like to watch your cat in HD video at 138॰ degree wide-angles and with night vision if dark, all while dispersing treats to your pet remotely? This container can hold up to 2 pounds of treats and has a built in motion and sound detector. The best part is it works with Alexa and so that you can use voice commands to serve your cat with treats. You will have access to the video cloud to store videos and keep snapshots of activity.
---
#4

Aspen Pet Lebistro Programmable Cat and Dog Feeder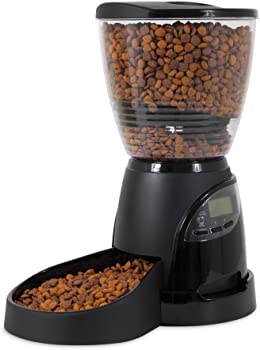 If kitty is left home alone and feeding time can not be served by a human, this maybe the perfect gift. This Automatic pet feeder with large LCD control panel, simply programming system, automatically gives pets each meal based on a schedule. The electronic portion control can dispense meals from 1 to 12 cups in size and up to 3 meal  per day. The transparent hopper can hold 5 liters of dry food and the upper locking cover keeps cat food safe and fresh, while making adding food simple. This feeder comes with a built-in voice recorder and speaker so that your cat knows when its feeding time.
---
#5

Petfusion Cat Scratcher Lounge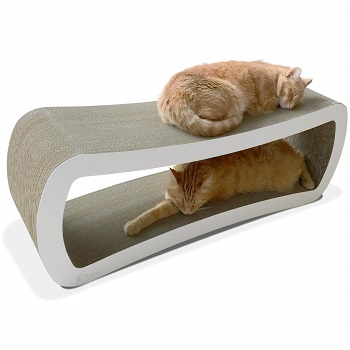 This is great for multiple cats in the home. This is not only a cat scratcher but also lounge. It also serves as a natural scratching pad for healthy claws, great exercise as well as a stress reliever. The attractive design with neutral colors will save your furniture. The two tiered design is built for sharing and interactive play as well as a comfortable place to rest.
---
#6

 Armarkat Cat Tree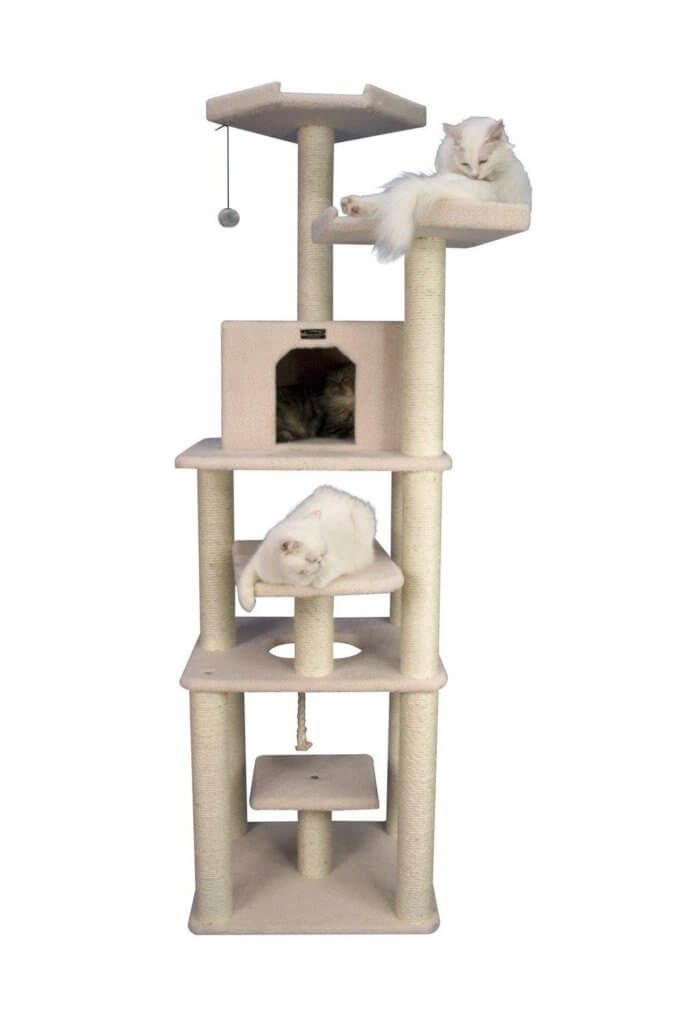 If kitty has to stay indoors, why not make it fun? The Armarkat cat tree is both pet-centric and pet-friendly. These Cat Trees, which come in visually appealing materials and hues, blend with any décor. Sturdy bases and foundations support easy-to-assemble structures that are a breeze to put together.
---
#7

Powerdrive Pet Vacuum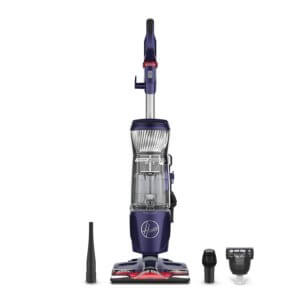 The Hoover PowerDrive Pet Vacuum is perfect for homes with pets. It combines the power and suction for a deeper clean. Its swivel steering design effortlessly maneuvers around furniture and into tight spaces with ease, while the brush roll is engineered to tackle deep-down embedded dirt and reduce hair wrap. It also features a hard floor option as well as multi purpose tools. 
---
#8

Pet Gear Carrier and Car Seat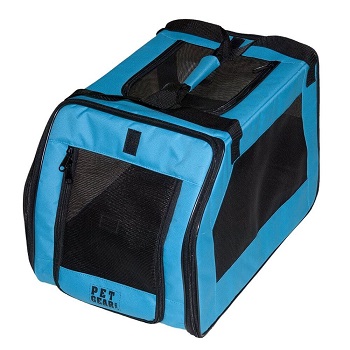 The Pet Gear Carrier and Car Seat is for both cats and dogs. It is a carrier and car seat all in one, making travel easy. It features a front and top zipper with mesh windows all around as well as a tether for keeping your pet close. Inside is a fleece pad cover that is washable. This carrier can handle pets up to 20 pounds
---
#9

Friends Forever Interactive Cat Laser Toy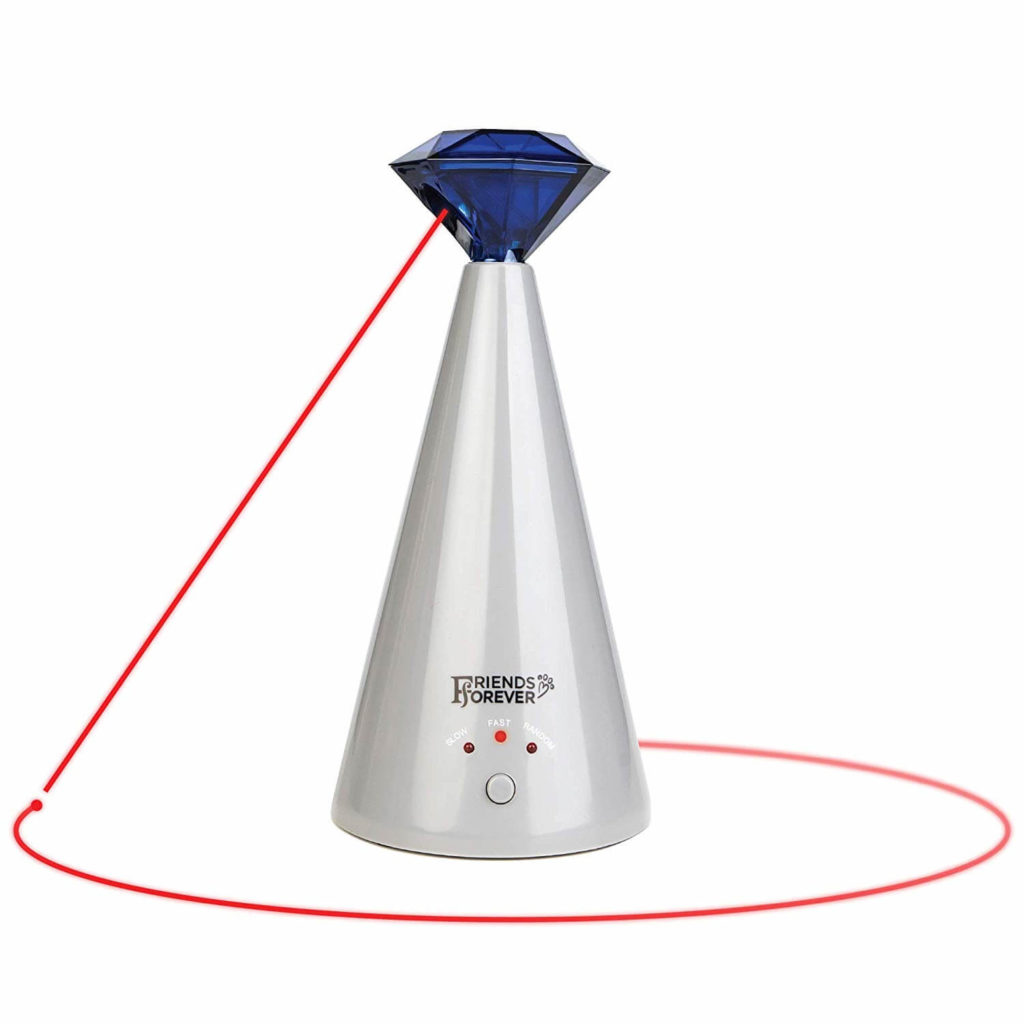 This interactive cat laser toy keeps your cat busy for hours with the unique diamond shaped pointer. This stylish toy will provide your cat much needed healthy exercises while looking like a sleek decorative accessory in home.
---
#10

Twin Critters Cat Cave Bed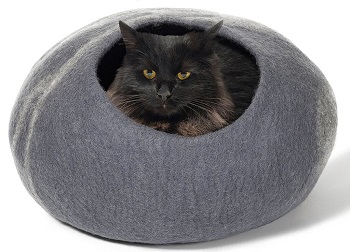 Your cat will love this spacious hideaway! The merino wool cat cave offers plenty of space for cats of all sizes. This cozy nook provides shelter for baby kittens and even large Maine Coons. Each twin critters cat cave is carefully handcrafted in Nepal from 100% all-natural New Zealand wool. This handcrafted cat cave bed may be used in several ways. Primarily, it functions as a cozy cat cave but you can also flatten it and turn it into a padded kitty mat.
---
Final Thoughts
Coming up with gift ideas for cat lovers can sometimes be difficult, especially if you do not own a cat (which would be absurd). Hopefully these items helped you decide on the perfect gift this holiday season or any gift giving event.