The 25 Best Cat Blogs All Cat Lovers Should Know About
This page contains affiliate links. We may earn money or products from the companies mentioned in this post through our independently chosen links, which earn us a commission. Learn More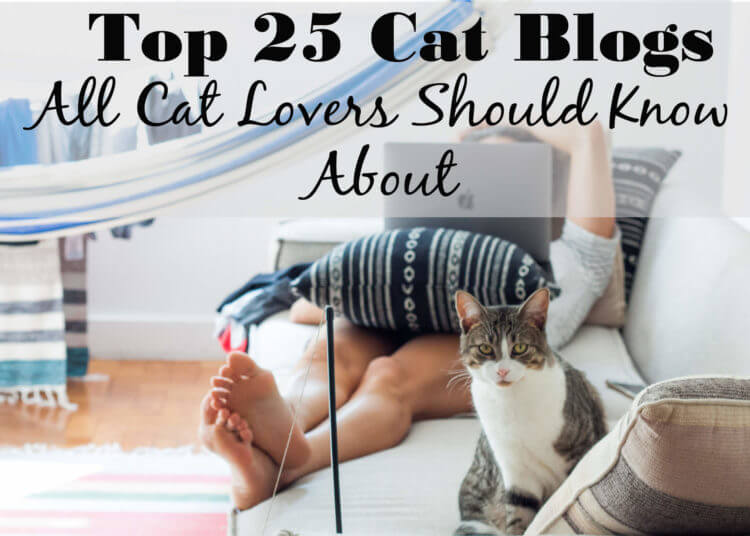 If you are reading this, then you are most likely a cat lover or interested in becoming one. Allow us to help. Whether you are looking for reviews, cat videos, cat pictures or cat advice, there is a blog or two that can assist you.
With so many cat blogs and websites out there, we thought it is only fair to share some of our favorites. These websites are in no particular order or ranking and if we missed one of your favorites, please let us know in the comments below!
---

The Furrtographer is a website dedicated to pet photography, and the man behind the camera and blog is Josh Norem. Here he features his pictures of cats, dogs and other pets, as well as some celebrity pets. He considers himself an expert cat photographer, die-hard cat lover and is a cat owner himself.
---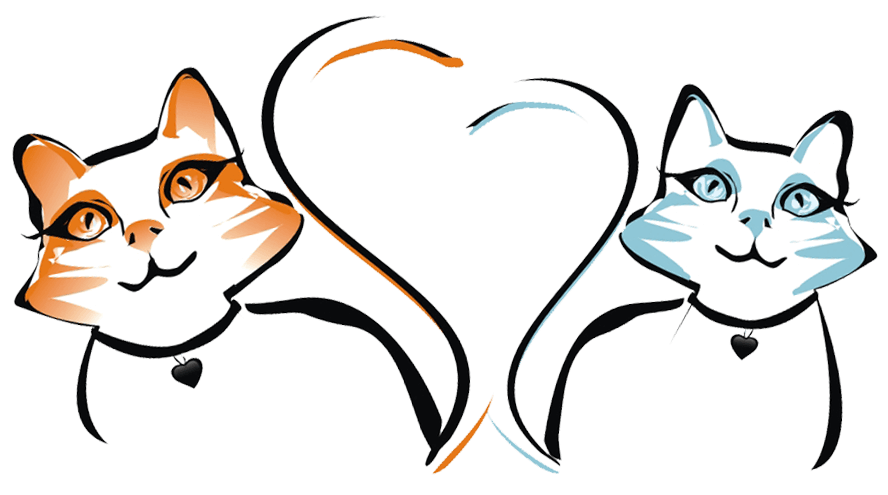 This website is run by a certified cat behavior consultant who writes about behavior solution's as well as providing service for those in need of help locally (Portland). Her main mission is to prevent cats from being abandoned, abused, or surrendered to shelters as the result of treatable behavioral issues.
---
Run by a self proclaimed cat lady and cat lover named Rebecca Welters, Pawsome Kitty aims to be the leader in providing the latest cat articles, how to guides, products reviews, and more. This site is a great resource for cat lovers looking for detailed cat food reviews, health advice and breed information.
---

This site is dedicated to spreading cat love to the lovers of cats. Articles pertain to heartwarming stories, cat news and rescue information. You will also find cat videos as well as cute stories about big cats.
---

Tuxedo Cat is a website built to give a voice to Tuxedo Cats and champion their cause across the globe. They aim to help encourage more people to adopt black and white, or tuxedo cats. Over the last two years this blog has grown from nowhere to nearly 30,000 visitors a month.
---

The Catnip Times is a website dedicated to cat advocates by a cat advocate. Lauren Mieli is the founder, owner and operator of this blog, among other things. Besides providing informative cat-related articles and product reviews, she volunteers for local animal shelters near her home in Chicago, Illinois.
---

The Swiss Cats is exactly what it sounds like, a blog about the daily life of two cats living in Switzerland. There is also product reviews as well as advice provided on the website. The website is available in English, French, Italian and German.
---

Life with Cats is an entertainment site that revolves around cats. With cat stories, videos, pictures and cat news, this is like People Magazine for cat lovers. You can also upload a picture of your favorite kitty to be added to the fan page.
---

The Conscious Cat is your comprehensive resource for conscious living, health and happiness for cats and their humans. This blog is written by certified veterinary journalist, Ingrid King, whose articles have been published in Cat Fancy Magazine, Animal Wellness Magazine, Kittens 101, and numerous other publications.
---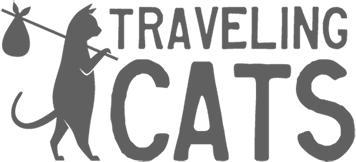 If you love travel and you love cats, this is the blog for you. Creator, Vanessa Morgan has been photographing cats while travelling the world since 2013. Her website has been featured in several publications as well as being the recipient of some "best of" awards.
---

Keeping Kittens is a blog dedicated to the care of kittens. If you have just adopted your first kitten, this is a great place to start. Keeping Kittens provides everything from kitten names to kitten health, and what you don't find there you can ask a veterinarian through the website.
---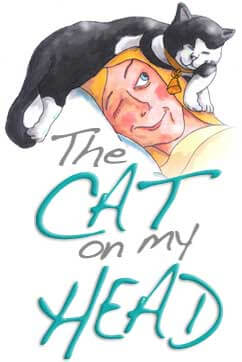 The Cat On My Head is self described as " a website dedicated to the mostly comical antics of a household of eight cats". The human in charge of this blog is a Janet Buickerood Blue who is a published writer, designer and editor. She posts stories, pictures and poetry all relating to her cats, past and present.
---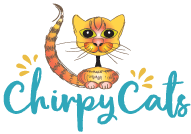 Chirpy Cats is a blog that strives to make the relationship between cat and their humans more harmonious. Here they share tips, ideas and reviews on cat products to bring you closer to understanding your cat as well as enriching their lives.
---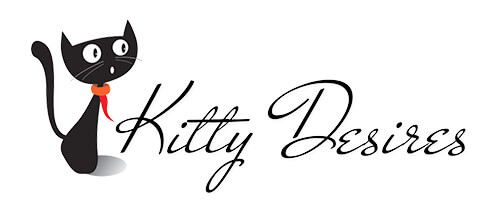 Kitty Desires was started by Ryan Heinrich for like-minded cat lovers. His blog focuses on "How to look after a kitten" and "Stop your cat from spraying" as well as other helpful articles about cats and behavior.
---

This website is run by a certified cat behavior consultant who dedicates her time and money to caring for cats. Her focus is breeding and raising Oriental Shorthair cats but she also posts helpful articles, recipes and personal artwork.
---

The Kitty Cat Blog is a community for cat lovers, founded in 2004. This website is more than just informative but also provides many resources relating to pet sitting, cat adoptions, vet directories and cat hotels.
---

This site is a one stop shop for all things cat. It provides everything from health, nutrition, behavior, pet food recalls and links to other helpful websites. Most of the articles are written by a doctor of veterinary medicine and some offer a holistic approach.
---
Feline Living is a site on how to best care for your cat through all stages of his life. They offer reviews, behavior tips, nutrition guides, health and wellness as well as lists of names for cats. It's a great resource with an easy to follow website.
---

This website is run by a human named Marie and her cat Athena. Besides writing about cats, posting cat selfies and promoting books, the site promotes pet adoption and awareness for all animals in need.
---

Sandpiper Cat blog began as the story of a cat and the human she adopted back in 2011. Although it has been years, Rachel, the blogger behind the site, continues to write cat product reviews, stories and book recommendations for cat lovers everywhere.
---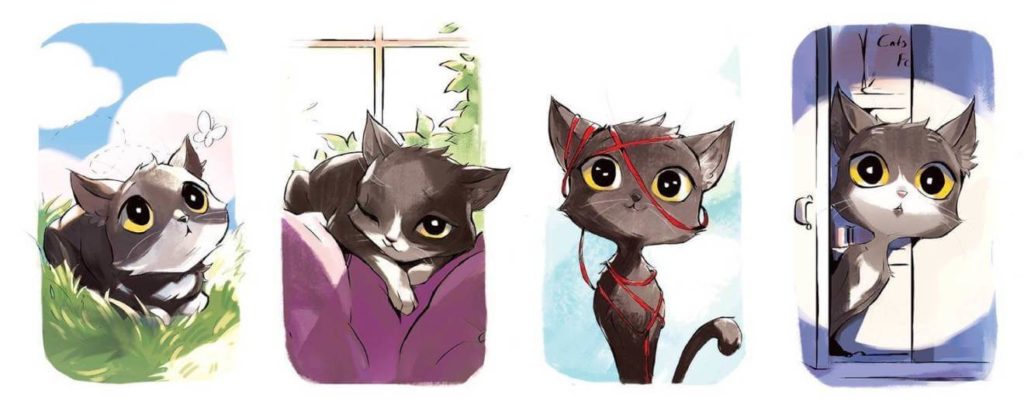 No "top blog" list is complete without mentioning Katzenworld. Written by a group of friends as a one stop source on all things cats, they have you covered. With informative articles, heartwarming stories, contests, product reviews and more, its no wonder they have collected so many badges and accolades.
---
Rascal and Rocco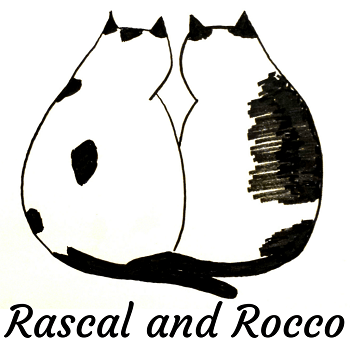 This website is about two brother cats who tend to get themselves into crazy situations. The blog offers guests posts, articles, charity information as well as a section for pet portraits. The pictures and stories about Rascal and Rocco will bring out the cat lover in anyone.
---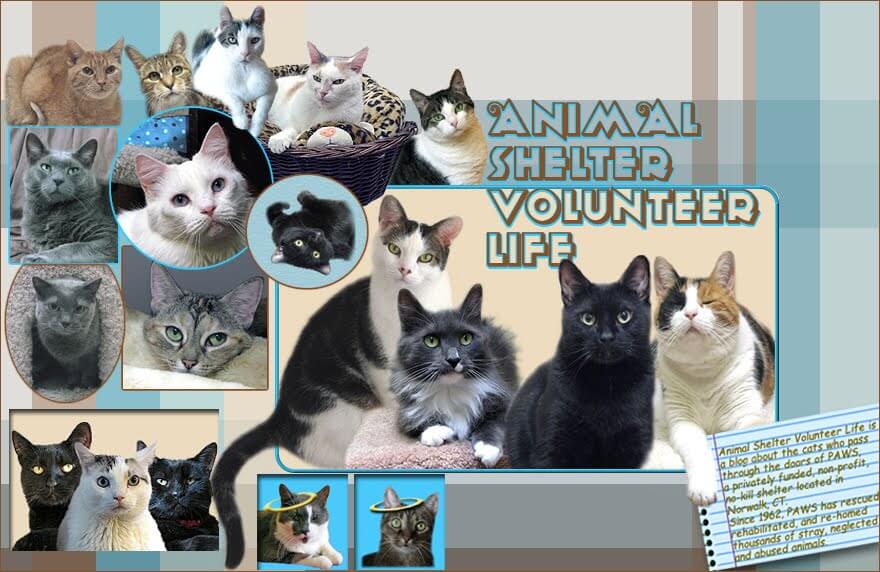 Animal Shelter Volunteer Life is a blog about the cats who pass through a private no kill shelter called PAWS. This website posts tons of pictures of cats who are looking for a home as well as a little back ground story on how they came to be at the shelter.
---

The meow blog is the ultimate blog for cat lovers. The mission of this site is to share cat videos, rescue stories, cute pictures and also invites readers to share theirs as well. If you want to see stories involving other animals like birds, dogs and donkey's, they have that too.
---
We're All About Cats was started to create a community of cat lovers while sharing valuable information about raising cats. Here you can find cat food reviews, health information, product reviews, cat names and more.
---

Cat Life Today is a resource for cat owners looking for expert information on cats. It offers reviews on cat products and advice while giving back and raising awareness for animal and pet rights.
---

Island Cats is not only offers reviews and information but it covers the antics of 3 beautiful cats who are living on an island in Michigan. The stories and reviews are told by the three "island" cats and additionally there are features like Mancat Monday and Tabby Tuesday.
---
Congratulations for making our list! And thank you for all your hard work ! To our winners, we present you with the following badge to share on your exceptional website. We will keep watching for up and coming cat blogs for our next round! Please comment with your favorite.
---