100 Cute And Adorable Abyssinian Cat Names
This page contains affiliate links. We may earn money or products from the companies mentioned in this post through our independently chosen links, which earn us a commission. Learn More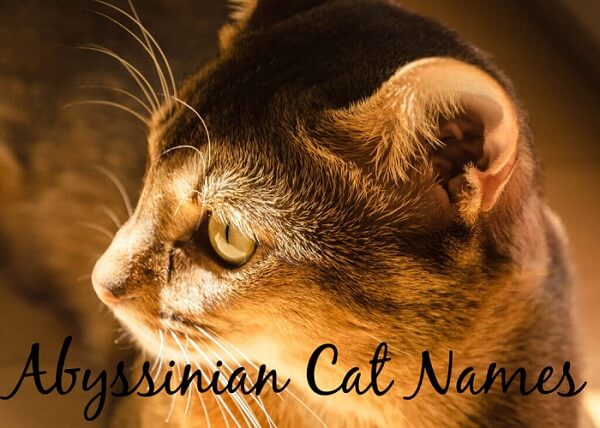 The Abyssinian cat, also known as "Abby", is thought to be one of the oldest breeds of domestic cats. Abby's are often associated with Ethiopia, although the breed's history is somewhat uncertain, and they may have originated in Egypt resembling the representations of ancient Egyptian cats.
Regardless, there is an extensive collection of Abyssinian names below, many of which reflect the breed's African origins.
Male Abyssinian Cat Names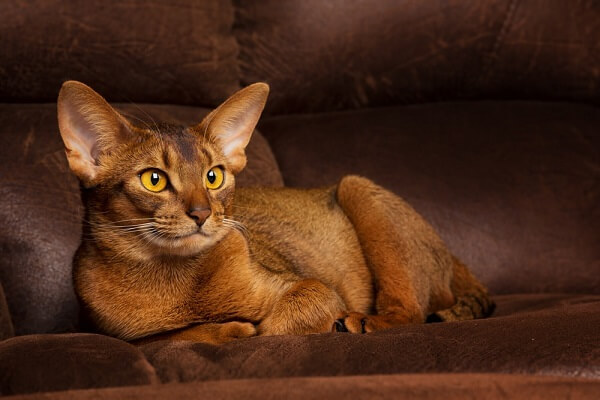 ADDIS
ALI
ANWAR
ATARI
BONGO
CALEB
CHAD
CHILI
CIRO
CONGO
DJIBOUTI
ESSIEN
EZEKIEL
GONZO
HAILE
HARARI
HONDO
HORUS
IGGI
JACO
JENGA
JOJO
JOMO
JUMANJI
KATO
KEFFO
KINGSTON
KOFI
KOLO
KUSH
KWESI
LEON
MALUTI
MARLEY
MOJO
MOROCCO
MUNGO
NEO
NILES
OBEFEMI
OBI
OMAR
OSCAR
POLO
RAMASES
RASTA
REGGAE
REMUS
RUDY
SAFARI
SIMBA
SORREL
TAU
TOGO
TSOTSI
VAI
YAYA
ZAFAR
ZEP
ZUMA
Female Abyssinian Cat Names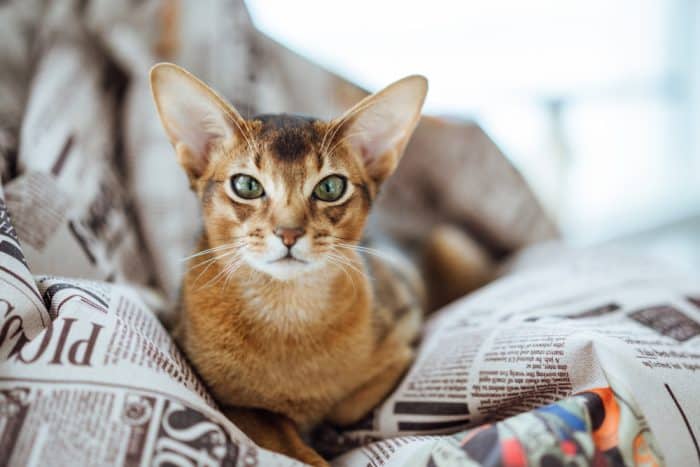 ABBY
ADELINA
ALEXA
AMANDA
AROURA
ASHANTI
BECCA
CHA CHA
CINNAMON
COCO
DAYA
DEBRA
DESSIE
DHALIA
DUDU
EDIE
EGYPT
ENOLA
EPIPHANY
ETHEL
FAWN
GIGI
GILDA
GOLDA
HAILEY
HANNA
KENYA
KIA
LATIFA
LAYLA
LINDI
MAKHEBA
MALAWI
MANGO
MESSINA
MIMOSA
MIRIAM
NADIA
NATASHA
NIA
ROSEBUD
SADE
SAHARA
SARAFINA
SAVANNAH
SESAME
SHEBA
SHONA
SIERRA
STEPHANIE
TAMARA
THEMBA
TIPPI
YASMIN
ZARINA
ZIA
ZOE
ZOLA
ZOYA
ZULA
Conclusion
You may want your Abyssinian cat's name to have some personal meaning, or relate to her sleek appearance or social personality in some way. If you did not find the perfect name for you Abby cat here, you may want to check out more cat names here.