The 100 Best Male And Female Tabby Cat Names
This page contains affiliate links. We may earn money or products from the companies mentioned in this post through our independently chosen links, which earn us a commission. Learn More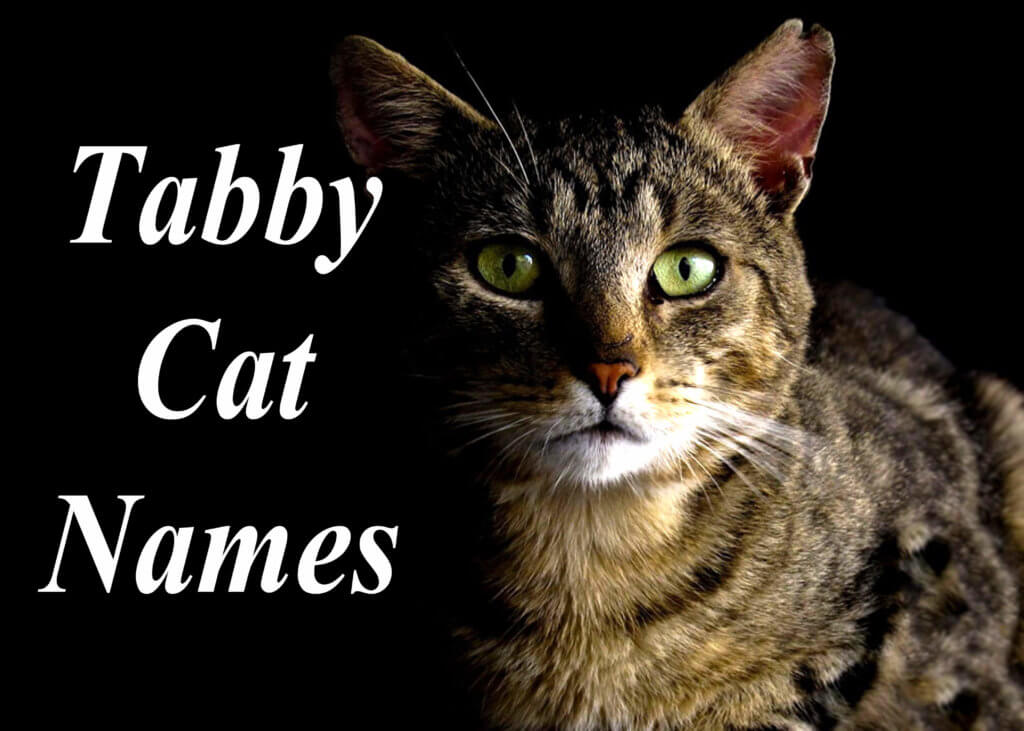 Contrary to popular belief the tabby is not a breed of cat. Tabby refers to their unique coat patterns which may be a combination of spots, stripes and swirls.
Tabby cats have a wide variety of coat colors, including brown, gray, cream, and orange. The most common occurring are black based coats.
Tabbies are also playful, intelligent, vocal and affectionate, so keep these characteristics in mind when choosing names for tabby cats. Check out some of our favorite names below or keep reading and choose from male or female tabby cat names.
ABBEY – Abbey the Tabby – simple perfection
INDIANA – ideal for an adventurous tabby cat
MATISSE – a real work of art
QUICKLY – a tabby who's fast on his paws
Male Names for Tabby Cats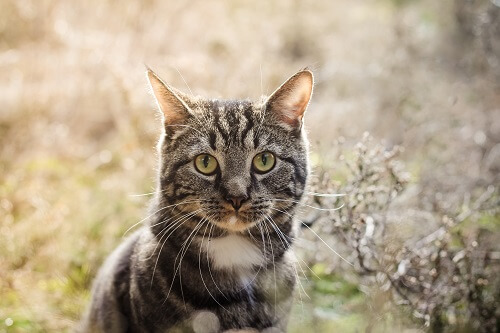 This name that is of Scottish origin means strength, and it fits your masculine, strong tabby cat
ARTIE –An excellent name for your noble and courageous cat
BARNEY- Name him after the popular animated TV series character Barney in Barney & Friends
BERNIE-A perfect name for a lazy and playful cat like Bernie, the Bear, from the book written by Michelle Row
BING-Name him after the fictional character Chandler Bing from television series Friends
BONGO –What a wonderful name for your tabby cat who loves to dance derived from the soft and beautiful sounds of bongo drums
BRADY-An ideal name for a free-spirited cat just like the American National footballer Tom Brady
BUZZ-A unique name for a busy cat who is always occupied with a certain activity
CAGNEY-Name him after your favorite American actor James Cagney
CODY- Consider this name for a helpful cat
COLIN -For a victorious cat like the American politician and retired United state Army general  Colin Powell
COZY-An ideal name for your warm cat who loves to cuddle
CRISPIN-A perfect name for a curly-haired tabby cat
CYRIL-For a cat whom you consider the ruler of his territory
DAVY-Call him Davy instead of David meaning my beloved
DENVER-You may consider this name which is the capital city of Colorado famous for its cheeseburgers
DEXTER-A perfect name for an intelligent tabby cat
DIGBY-Meaning farm by the ditch for your tabby cat who loves adventure
DON-A masculine name for a brown striped cat
DONNIE-An ideal name for a warm and caring cat just like American Award-winning gospel singer Donnie McClurkin
DOOZY-An ideal name for outstanding and unique cat
DOUGALL-A Celtic origin name meaning dark stranger for your black striped tabby cat who you welcomed to your house.
DOYLE-A unique name of Irish origin meaning a black stranger and would fit your dark tabby cat who never stays at home
FRISCO-An ideal name for a cat who loves to wander
GILES-Derive his name from the character Rupert Giles in the television series Buffy the Vampire Slayer, for your responsible cat who is also a fatherly figure
GROOVE-Fits a cat who shows pride in his deeds
HARVEY- A French origin name meaning battle worthy for a cat who likes to fight
HASTINGS –An idea name based on your tabby cat aggressive nature
HOOTIE– a unisex name for an adorable handsome cat
HOPKINS-Name him after American entrepreneur John Hopkins founder of John Hopkins Hospital and John Hopkins university
HUGH- This sophisticated name perfectly fits your intelligent cat
JAZZ-A classical name for a cool cat who loves to listen to soothing  sounds like the cool sounds jazz music
JETHRO-A Hebrew name meaning abundance
KELVIN-A perfect name for a funny cat just like the American comedian Kevin Darnell
KIPLING-Derive his name from the English journalist Rudyard Kipling who wrote The Jungle Book
MARSHALL-A Scottish origin name for a cat who loves to play with  horses
MATISSE-A refined name for a gentle cat whom you consider a gift from God
MINGUS-Name him after the famous American jazz pianist Charles Mingus
MONTGOMERY-A French origin name meaning the mountain belongs to the ruler for a cat who has the character of a king
MORLEY- Name him after the Australian actor Bob Morley in the Television series Home and Away
MORTON –Name him after American actor Joe Morton who featured in the film The Terminator
NIGEL-An ideal name for a shy and lonely cat without friends
NILSON- A beautiful name for a cat who has conquered your heart
PERCIVAL-For a fearless cat just like one of the King Arthur's knights of the Round Table
PETE- Of Latin origin meaning rock fitting a strong cat that has lived to see generations
QUICKLY-If he is always fast on his feet, this name fits him perfectly
QUINCY- For your tabby cat who is witty and quick
REGINALD –An ideal name for a cat who rules your house like the king he is
REILLY- This Irish name means courageous and will please your brave tabby cat
REUBEN –If you treat him like a son why not name him Reuben
ROBSON- Consider this name for a tabby cat with bright eyes like a flame
RODEO-What a wonderful name for a cat who is always going around objects
ROLEY-This name fits a cat who is famous in your neighbourhood
SPARK- For your handsome cat who charms the female cats
SUNDANCE-A sweet name for your obedient cat
TOMMY LEE- Name him after the famous American musician Tommy Lee
TRICKY-You may consider this name for your cat who got numerous tricks up his sleeve
TWAIN-Consider the name for your lovely cat with two distinct colours on his coat
VALENTINE-A unisex name for a strong and healthy kitty
WILFRED-A wonderful name for a peaceful cat
Female Names for Tabby Cats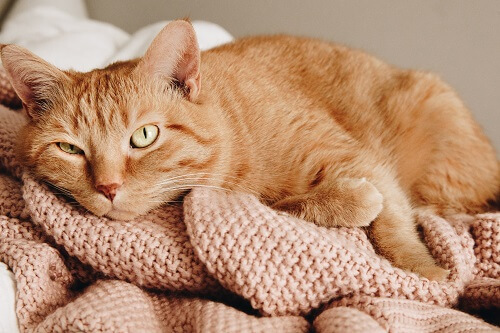 ABBEY– For your lovely tabby cat who gives your joy
AGNES-A lovely name for a pure breed of cat
BABETTE-A name of Hebrew origin meaning 'My God is plentiful' for a cat who is full of love
BARDOT-An ideal name for a tabby cat with less fur on her shoulders
BEBOP-From the fictional animated characters Bebop and Rocksteady in the Superhero film Teenage Mutant Ninja Turtles
BECKY-Short form for Rebecca for a captivating cat
BONNIE-A wonderful name describing the beauty and charm of your tabby cat
BOOTSIE– This name praises your cat's beauty
BUFFY-Name her after Buffy from the Movie and Television series Buffy the Vampire slayer
CHARLOTTE-A beautiful name for your little kitty
CORA– This Greek name fits a young maiden cat
DAINTY-What a wonderful name for your small and pretty tabby cat
DAISY-If you love daisy flowers, then  call her daisy
DAPHNE-From Greek name for bay tree for your sweet ever-fresh cat
DEBBIE-Call her Debbie instead of Deborah meaning my hero
DIXIE-For a young and elegant tabby cat from the south
DORIS DAY-Name her after the American singer and animal welfare activist Doris Day
DOTTIE-A lovely name for a cat you consider a gift from God
ETHEL-The name fits your tabby cat with good morals
GEENA-Meaning famous warrior, this name fits her if she is zealous and determined
GIGI-A wonderful name for a beautiful and trustworthy cat
GINNY-If she's of a pure breed, consider the perfect name
GISELLE-A lovely name for a beautiful shiny cat who is like a star
HEPBURN– For a cool cat who fills your heart with love
HONEY BEAR-A beautiful name for a sweet kitty you wouldn't want to lose
INDIANA-A wonderful name for an independent cat or for a cat who came from India
INDY-Call her Indy instead of Indiana, if she was a gift from your Indian friend
JEWEL-A special name for a precious cat just like the valuable jewel stones
JO DEE-Derived from the American country music artist Jo Dee Messina
JOLIE– This French name is for a pretty kitty
LEXI-Consider this name for a cat who is ready to defend you or other pets at all cost
LONI– This name fits her perfectly if you feel your tabby cat is irreplaceable
LUCIE-Italian name meaning graceful light fit for a cat with sparkling eyes
LUCY LIU– Call her after the vicious American actress featuring in the television series Ally McBeal
M-A perfect name for the visual letter M on her forehead and the Mau sound she makes
MADGE-An ideal name for a cat with bright pearly eyes
MAUDE-From the famous outspoken television series character Maude in Maunde Findlay
McBeal– She'll love this name derived from the American Television series Drama Ally McBeal
MEG-A Greek name meaning pearl for your precious tabby cat
MIDGE-An ideal name for a small kitty like the midge fly
MISS DAISY– Based on the American film Driving Miss Daisy
MISS MARPLE-Name her after a fictional character in the crime novel by Agatha Christie
MONICA-Of Latin origin for a cat who acts as your advisor
MOTLEY– Your tabby cat, most likely has a multicoloured coat and this name perfectly describes her many colours
MUFFIN-A sweet name just like your favourite muffin cakes
NINA -Spanish name for a little girl
NORMA JEAN-Name her after the famous American actress Norma Jean who changed peoples attitude towards sexuality
PATSY– If you can easily persuade her to do something, then name her Patsy
PATTI-A Latin name for a noble woman
PEARL-A precious name for a cat you value so much.
PEBBLES-Consider this name for a lovely tabby cat with spotted or  round markings on their fur
REBA-An ideal name for your tabby cat who loves to sleep
RHONDA-A Latin name meaning 'rose' that describe the beauty of your orange cat.
SASHA-A Russian name for a cat who always helps you around
SHANIA-Derive her name from the famous beautiful Canadian singer Shania Twain
SIENNA– For your tabby cat with a reddish-brown coat
TABITHA-Of Hebrew origin for a cat whose beauty is irresistible
TAMMY-A Greek name for a cat with a twin
TOOTS– Cute name for a cat who is a darling
UMA- Name her after the Hindu goddess of love if she is your heartbeat

Conclusion
With so many colors and designs of tabby cats, choosing a personalized name should be simple. If you haven't found a name here, consider a combination of names or check out more names here. But something short and easy that consists of cheerful, non-harsh tones is always recommended, if you want your cat to respond.