200 Most Popular Orange Cat Names You'll Love
This page contains affiliate links. We may earn money or products from the companies mentioned in this post through our independently chosen links, which earn us a commission. Learn More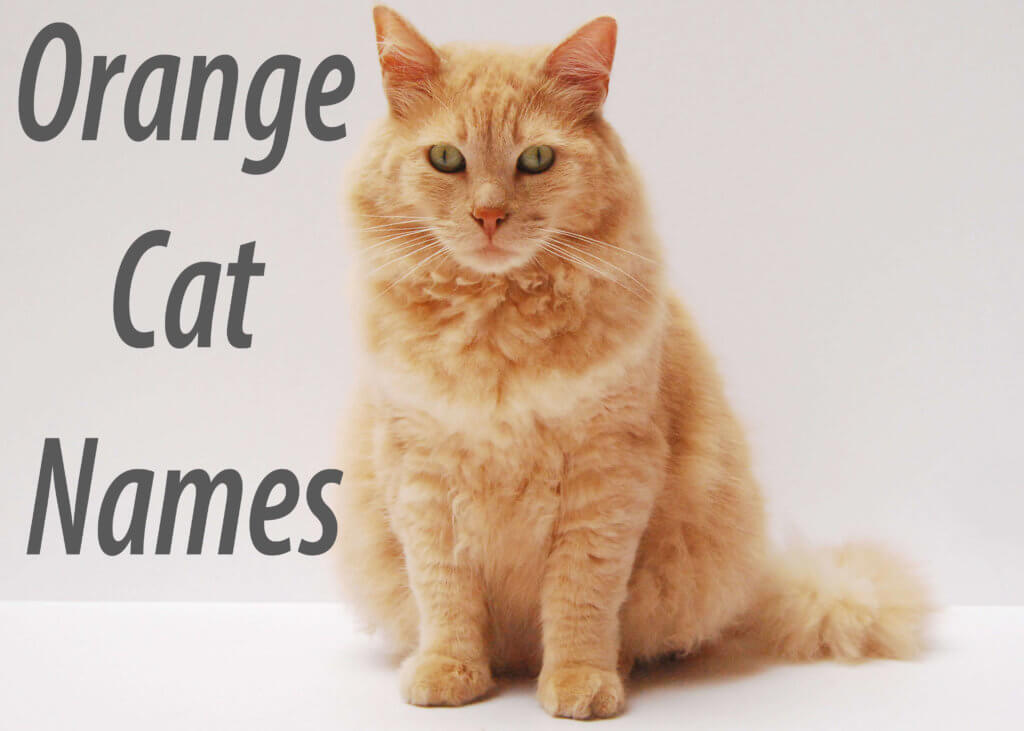 If you are lucky enough to adopt an orange cat, you are most likely considering orange cat names to celebrate their ginger coat. Many breeds of cats rock this beautiful colored coat, including the Kurilian Bobtail, Cymric, Exotic Shorthair, Rex and more.
Its pretty easy to think of anything orange like Fanta, Tiger or Tangerine for an instant orange cat name.
Female orange cats are rare, which is why there are few female names on our list of names for orange cats.
Orange Cat Names Male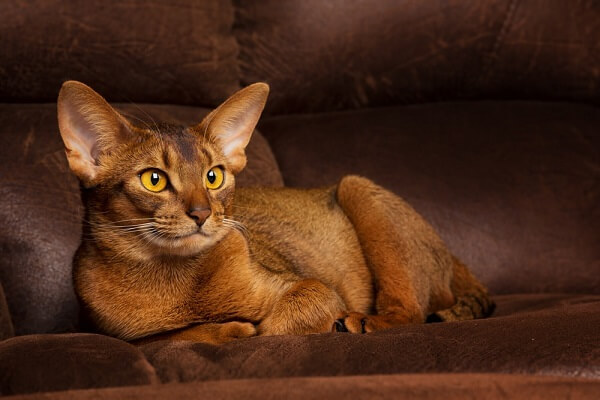 ARTEMIS-A Greek word that means strong as a bear perfectly fits your huggable strong kitty
ASTERIX-A brave and intelligent warrior featured in the Adventure of Asterix comic series
BASIL-Of Greek origin meaning King fits a royal and majestic cat
BAXTER-Name your cat after a British character animator in several Walt Disney Animation studios
BEANS-A name of Scottish origin for a cat with beautiful toe beans
BEAU-A French name for a beautiful kitty
BEBOP-Inspired by funny Japanese animated television series Cowboy Bebop
CONAN– A name inspired by a fictional sword and sorcery hero film Conan the Barbarian featuring Arnold Schwarzenegger, ideal for a wild cat who is strong
COOLIO– An American rapper popular for his hit song Gangsta's Paradise
CROCKET-An ideal name for a powerful and hardy cat
ECLIPSE-A name of choice for a cat who likes to block your way
EDGAR-An ideal name for a cat who always brings you luck
EDWARD-Name your romantic cat after King Edward VIII who gave up the British throne to marry the love of his life Walls Simpson
GRANT-A name of Scottish origin for a tall cat
GRINGO– Crime comedy film directed by Nash Edgerton, this name fits an unfortunate cat
GROUCHY-An ideal name for a bad-tempered cat
JOJO-Consider this name for a creative and honest kitty
JONAH-Hebrew name that means dove fits a gentle and courageous cat  with white fur
JULIO-Give your hairy cat this lovely name
JUMBO-This Swahili name fits a big cat who is as huge as an elephant
LUDWIG-An ideal name for a cat who is famous for his fighting prowess
LUTHER-Consider this Germanic name meaning soldier of the people for your brave and victorious cat like Martin Luther King who contributed to American civil rights
MILAN-A name of Slavic origin for a kind and gracious cat
MILO-The orange cat in the movie The adventures of Milo&Otis fits your merciful orange cat
MINKI-A name of Dutch origin for a strong cat
POPPET-What a lovely name to call your cute little cat
POSSUM-Name your cat after the famous New Zealand car rally driver champion Possum Bourne
PRESLEY– Ideal name for a smart and trustworthy kitty
SETH-A name of Hebrew origin meaning the anointed one
SHANDY-Name you cat after your favorite drink of bear mixed with a soft drink like lemonade
SHAZZAM– This captivating name is from a fictional superhero who used his magical powers to defeat evil in Captain Marvel series
TONKA-A name of Croatian origin meaning worthy of praise
TONTO-The brave pet cat in the movie Harry and Tonto
TOOTS-A lovely name to call your cute and darling cat
WESLEY-Name your intelligent cat after Wesley Wyndam Pryce in television series Buffy the Vampire Slayer
WHISKERS-Name your annoying and clingy cat after television series Brandy& Mr. Whiskers
WIDGET-Animated television series name Widget fits an intelligent cat
Orange Cat Names Female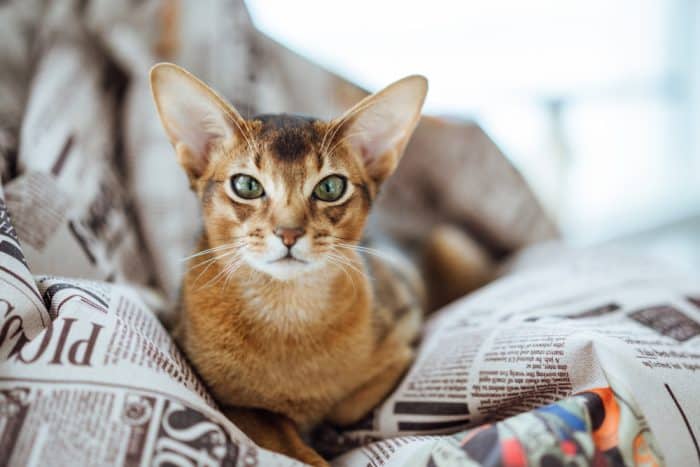 Ai– This Japanese name is ideal for your affectionate cat
Akela– Name her after the intelligent wolf featured in the Jungle Book by Rudyard Kipling
Akina-This Swahili name is perfect for your cat who you have a strong bond with
Alaska– Call her after the American adventure film Alaska
Billie-An excellent choice for a determined and protective cat
Bo– Derive her name from the film Bo directed by Hans Herbots
Bojangles– Call her after the American fast food restaurant with a similar name
Cleopatra-An ideal name for a beautiful and charismatic cat just like queen Cleopatra VII Philopator from the Ptolemaic Kingdom of Egypt
Cloe– An appropriate name for a newly born delicate cat who is full of life
Dody– Let her know you love her by calling her Dody
Dozy-A name of choice for a lazy cat who never gets enough of her night sleep
Flower-A lovely name for a cat that gives you happiness
Flynn-A name of choice for a cat with red fur
Jazzy– A modern short name for Jasmine
Jessie-Derive her name from American comedy television series with a similar name created by Pamela Eells O'Connell
Kiki-Call her kiki if she is a source of happiness and joy
Kona-An ideal name for a cat who always goes missing and reappears after some days
Maiden-A perfect name for a young kitty who hasn't given birth yet
Mandarin-An excellent name for an old intelligent cat
Maple– Appropriate name for a rare kind and strong cat like the maple tree
Nicky-A choice name for a cat who's victorious in fights
Nicole-Nicole Watterson featured in the animated series, The Amazing World of Gumball, and her name will fit a responsible cat
Pearl-A wonderful name for a cream or white coated cat who is like a precious gem
Penelope– Just like Penelope Pussycat featured in classic Warner Bros. Looney Tunes, and your cat will love this name
Seoman-A unique name for a cat that you respect
Shania-After Canadian popular singer Shania Twain famous for the song You're still the one
Shasta-Of Indian origin meaning peaceful ideal for a calm cat
Willow-An ideal name for a gracefully slender cat just like a willow tree
Willa– Name her after Willa Holland, an American actress, featured in television series Arrow if she is fearless
Wynnona– This name fits a kitty who is the firstborn in her family
Zaban– If you have a cat who you can't say no to, name her Zaban
Zena-A lovely name for a hospitable cat
Orange Tabby Cat Names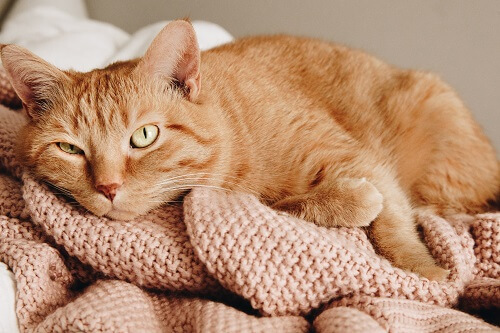 ARCHIBALD-A character in animated series Archibald the Koala, a fitting name for your bold orange cat who loves to play detective
ARTHUR-A noble name for a loyal and courageous cat named after King Arthur head of the knights of the round table
BACH-A name of Germanic origin for a cat who is always wet from fishing or hunting by the stream
BODIE-A name of Scandinavian origin meaning shelter just like the warm color of your orange cat
BILLABONG-A name derived from an oxbow lake in Australia, this name suits your reserved and independent orange cat
BUDWEISER-If you have a strong adorable orange cat why not name her after the famous American pale orange beer
CARNEGIE-Name your optimistic and outgoing cat after American steel industrialist, Charles Carnegie
CHARLES-A name of choice for a cat who likes to roam freely in the house
CHEDDAR-A lovely name for an orange cat just like the cheddar cheese
CLARENCE-A name of Latin origin meaning bright as portrayed by animated television series Clarence who transforms bad circumstances to good, an ideal name for your kind cat
DEMPSEY-A name of Irish origin that fits your creative cat who is also proud
DIDDLEY-Name your creative orange cat after musician Bo Diddley who invented the diddley beat and guitar
DIRK-A loyal and brave knight in the video game Dragon's Lair, sounds like a wonderful name for your orange kitty
DUDE-A lovely name to call a cat with a beautiful orange coat who's also your best friend
DWAYNE – This Italian name perfectly describes his dark orange coat
ERASMUS– This name of Latin origin means love and describes the deep affection you feel for your orange tabby cat.
ERNIE-A silly and energetic orange moppet character in the Sesame Street television series and it fits your funny orange kitty who always makes you laugh
FIERY-An ideal name for an energetic orange cat whose is as hot as the flames of a burning fire
FLAME-A perfect name choice for your cat with a bright shining orange coat who's also very aggressive
GARCIA-Name your cat after a cheerful and intelligent character Penelope Gracia of the Criminal Minds series
GORKY-Name your determined cat after Russian writer and political activist Maxim Gorky who wrote the play The Lower Depths
GRISHAM-An American writer known for his best-selling novel The Firm, the name fits a creative cat
HANK-A name of Germanic origin meaning home-ruler, fits your orange cat who can be trusted to keep order in your home
HARRY-Name your cat after the brave and loyal Harry Potter who also has an orange cat
HOOPER-A character in the Stranger Things series who is dedicated and compassionate just like your orange cat
IZZY-A name of Hebrew origin meaning Gods promise fits orange kitty who's a gift from God
JALEPENO– A name for chilli pepper which is red hot when mature, perfectly describes your red-hot colored cat
JASPER-One of the wise men who brought Jesus Christ gifts, a name you would want to give your generous orange kitty
JOJO-Name your adventurous and bold cat after the character in the animated series Jojo's Bizarre Adventure
JOSHUA-A name of Hebrew origin meaning God is salvation fits a cat who you have on countless occasions saved from harm
KNOX-An ideal name for a thoughtful cat named after Knox Overstreet a character in The Dead Poets Society novel
LOVERBOY-A seductive name for your attractive little kitty who loves to flirt
MACGYVER-The lead character in television series MacGyver who often improvised ways to repair objects, this name fits your intelligent and innovative orange cat
MAGNUS-Of Latin origin meaning great, its perfect for your orange cat who has immensely and positively contributed to your life
MARCO-Name your strong and adventurous cat after Venetian explorer Marco Polo who expanded trade to China
MARMALADE-An orange fruit preserve and its perfect for your sweet dark-orange with yellow strips kitty
MATLOCK-Name your stylish cat with a large appetite after a character in Marlock television series, Ben Matlock
MCQUEEN-An impatient and stubborn character in animated film Lighting Mcqueen suits a stubborn cat with some shades of orange in his coat
MOJO-A lovely name for a sweet orange cat with great charm that makes the ladies go wild
MOXIE-A name ideal for your energetic and determined cat who never calls it quits
NORRIS-Name your brave cat after the famous red-haired actor Chuck Norris
OTIS-A name that fits a fortunate orange kitty
Orange and White Cat Names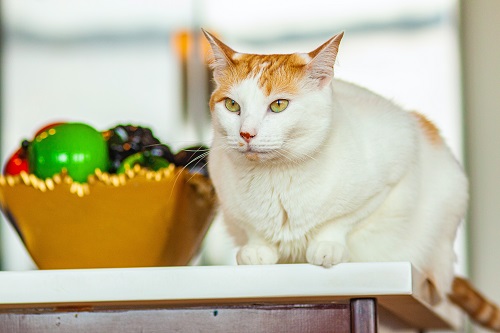 OZ-Name your cat after a strong and quick character in Buffy the Vampire Slayer animated series
RASTUS-A name of Greek origin meaning loving fits an adorable cat
REDFERN-If you love art, name your cat after the Redfern Gallary located in London
RHUBARB-Name your orange cat after the Rhubarb plant with light orange stems
ROBIN-An ideal name for a famous cat within your neighborhood
ROY-Of Scottish origin meaning red hair a fitting name for your red furred friend
ROSSI-Name your cat after an entertaining animated strip Rossi
RUSKI-Lemon Ruski vodka is refreshing and the perfect name for your orange cat who loves you
SOLO-Name your greedy cat after a fictional character in the Star Wars series, Han Solo
STEVIE-An ideal name for a victorious cat
TANGERINE-This deep orange citrus fruit from Morocco is sweet just like your orange cat
TERRENCE-Meatwad's orange cat in animated television series Aqua Teen Hunger Force
THOR-Thor Odinson, a superhero in Marvel comic books perfect for your strong heroic cat
TIGGER-Name your cat after a cheerful and outgoing character who has orange strips in the cartoon series Winnie the Pooh
TURPIN-A loyal character in Detective comics series fits your orange cat who likes to play detective
WELLINGTON-Name your cat after the straight forward and intelligent character in Popeye cartoon series
WISEGUY-A name inspired by American television series WiseGuy and its perfect for your smart cat who is also full of himself
WYLIE-A great name for a crafty orange cat
ARGUS– A name of Greek origin meaning watchful guardian and its ideal for your caring orange cat who's protective of his territory
ARTIE-A Celtic name meaning bear fits your large and brave orange cat
BART-Name your cat after a mischievous character in The Simpsons comic show
BOOGIE-An ideal name for a cat who enjoys dancing to the tunes of Boogie music
BUDDY-Best friends call each other Buddy, why not call your favorite cat buddy!
CAPONE-Name your notorious cat after American gangster Al Capone
CARROT-This orange fruit or vegetable rich in vitamins provides the perfect name for your bright orange furred cat
CHARLESTON-If you love this hospitable city in South Carolina, why not name your cat after it
CHEETO-A popular snack for your favorite orange kitty
CURTIS-An ideal name for a courteous and well-mannered cat
DEPUTY– This name suits a cat who is always willing to help you do some house chores
DILLION-A name of Celtic origin meaning faithful fits a trustworthy orange cat
DIZZY– This name fits a first born cat who is always hungry just like Dizzy in Dizzy Devil cartoon series
DUDLEY-Name your adventurous and friendly cat after English actor Dudley Moore
EDGAR-A name of choice for a happy and cheerful orange kitty
ERIK-Your fearless and adventurous cat deserves this name
FANTA-A bubbly soft drink which comes in different flavors and is often orange in color, perfect name for your active and playful orange cat
FITZ-A bold and poise cat in the animated comedy Fitz the Cat
FREDDIE-Name your cat after British musician Freddie Mercury who had much love for cats
GINKO-An ideal name for your friendly cat named after a caring character, Ginko Mushishi in the Japanese Mushishi film
GRIFFIN-Name your sweet cat after a red-head fictional character Lois Griffin in Family Guy comedy series
HAMISH-Hamish McHamish was a beautiful and friendly orange cat who was loved by residents of St Andrews
HARPER-Name your beautiful yet controlling cat after Lost television series character Harper Stanhope
HOBBES-A smart and wise orange cat from the well-known comic strip Calvin and Hobbes
HUGO– Name your cat after the nice red-haired Hugo Granger in Harry Potter and the Deathly Hallows series
JACKSON-Name your cat after Jackson Galaxy who featured in the movie My cat from Hell
JERRY LEE-If you love rock and roll music name your cat after the pioneer of rock and roll Jerry Lee
JOHN WAYNE– For your creative and intelligent cat named after the American actor who loved cats and featured an orange cat in True Grit movies
JONES– Name your curious cat after Ripley's ginger cat in Alien and Aliens film series
KEIFER– For your determined and free-spirited cat named after famous actor Kiefer Sunderland
LARGO-A name of Latin origin meaning large and its perfect for your big orange kitty
MACBETH-One of the most powerful tragedy written by William Shakespeare and it's a great name for your courageous cat
MACHO-An ideal name for a strong and aggressive cat
MANGO-A great name for a cheerful and affectionate orange cat like the sweet juicy tropical fruit
MARLBORO-If you cat ,loves to watch you smoke your cigar, why not name him after this cigarette brand popular for its white-orange case originally founded for women
MARVIN– The orange-haired kid in the Marvin comic strip fits your little orange kitty
MCFLY-Name your orange cat after the famous pop-rock band of the same name.
MERVIN– Mervin is a character in the Muppet show and the name fits your cat with multicolored coat who loves music
MONROE-A charming and outgoing American actress Marilyn Monroe who is known for her curry red hair, this name is perfect for your outgoing orange cat with curry red fur
MUESLI-Name your mustard brown colored cat after your favorite breakfast meal
NIC NAC-This light orange crispy biscuits make a perfect name for your cat
O'REILLY-A warm and friendly character in the film show M*A*S*H seems like a good name for your adorable orange cat
OWEN-A name of Welsh origin meaning Young warrior perfect for a bold and brave young cat
RASBERRY-A sweet name for a red-haired cute little cat just like the fruit itself
RAZZLE– For your playful cat with a warm orange coat who enjoys keeping you company
RHUBARB-An orange cat who inherited a baseball team in the Rhubarb film, why not adopt this name for your sporty cat!
ROLAND-Name your cat who is easily angered after a character in the Garfield comic strip
ROWDY-An ideal name for your noisy orange cat who likes to disorganize your house
RUMBLE-An ideal name for your orange cat who snores while sleeping
SMITHERS-A name for a dedicated cat derived from Mr. Burn's assistant in The Simpsons series
SPENCER-Name your cat after a smart and ambitious character in the Pretty Little Liars series
SUNSHINE-A lovely name for a lively orange kitty just like the rays of the morning sun which brightens your day
TEDDY– A lovely name which will see your adorable and dependable cat come running when you call
THEODOR-A name of Greek origin meaning God's gift
THUNDERCAT-Name your cat after the adventurous animated series with catlike aliens
TIGER-With its orange strips and bold traits the name tiger is a perfect match for your brave orange cat
TINTIN-Name your cat after an honest and compassionate orange-haired character in The Adventures of Tintin comic series
WHISKY-A classic name to give your cat derived from your favorite brown distilled beer drink
WOOKIE-Name your sensitive and high-tempered hairy cat after fictional alien in the Star Wars series
ZINZAN-A unique name for a one of a kind cat with a rainbow coat
Conclusion
Orange cats have great personalities and tend to be a bit nutty which could make choosing a name easy. If you still havent found the perfect name you may want to check Tabby Cat Names.